BETTER MANAGEMENT OF YOUR POINTS OF SALE
The App Campaign is an Internet application developed by MEDIA6 360. It allows you to better manage and control your points of spaces and your advertising campaigns in real time. Window displays, point of sale promotions, vending objects, whether complex or not, etc.This application is integrated in delivery services for our customers.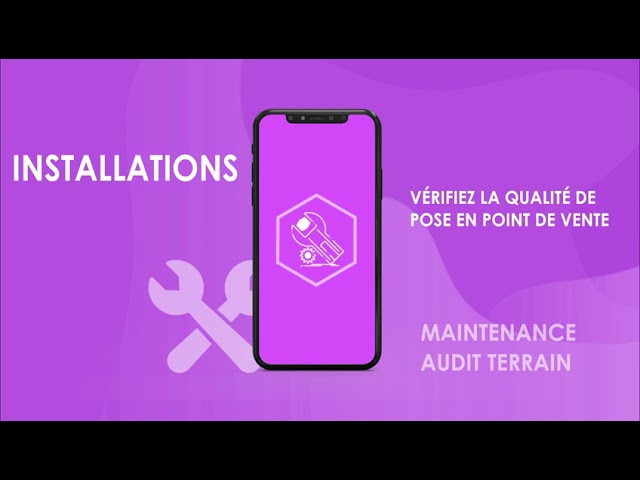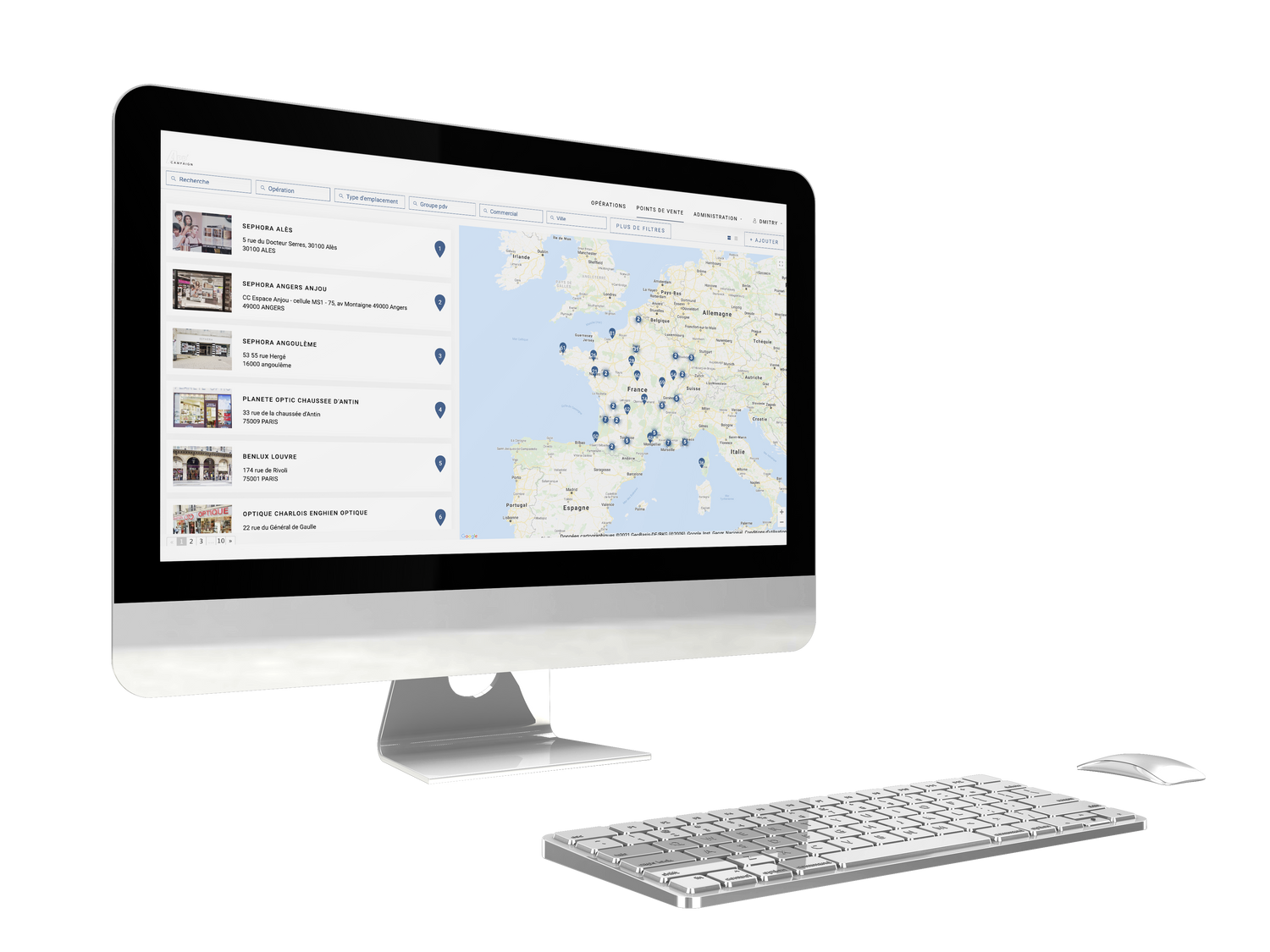 DATABASE
Centralization of data that eliminates the need for new field audits and helps save time and money
Archivable Data in the App:
- Names and addresses of points of sale
- Distributors' specifications
- Point of sale contacts
- Additional data concerning the marketing strategy developed for your brand (information on the dimensions, functions and content)
- Photos of your strategy and your ongoing campaign.
ONLINE CAMPAIGN VISIBILITY
Thanks to the Campaign App you can monitor in real time which visuals, POS displays or objects are in your network in order to avoid any legal problems or poor synchronization of campaigns.
Create multiple operations with dedicated access.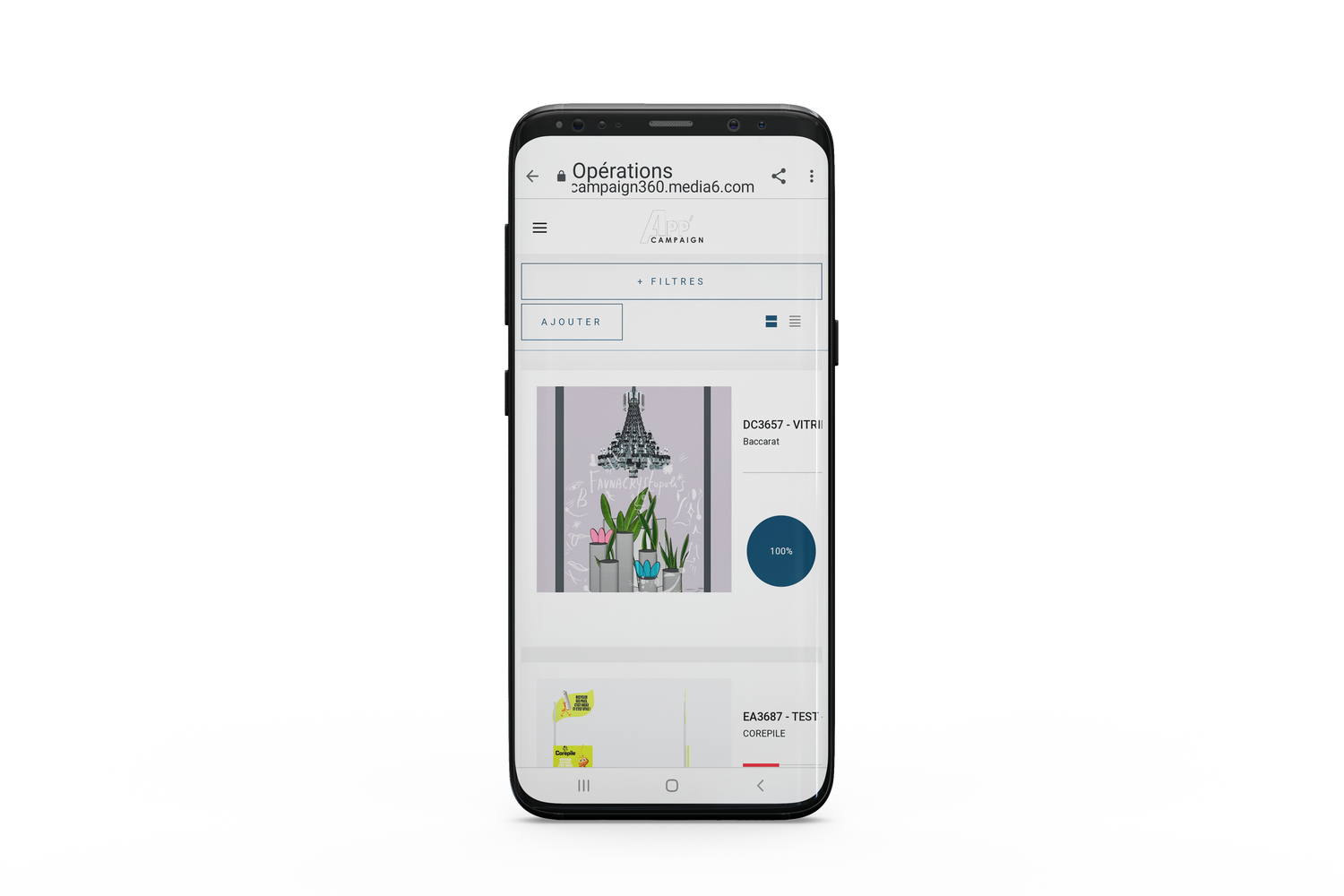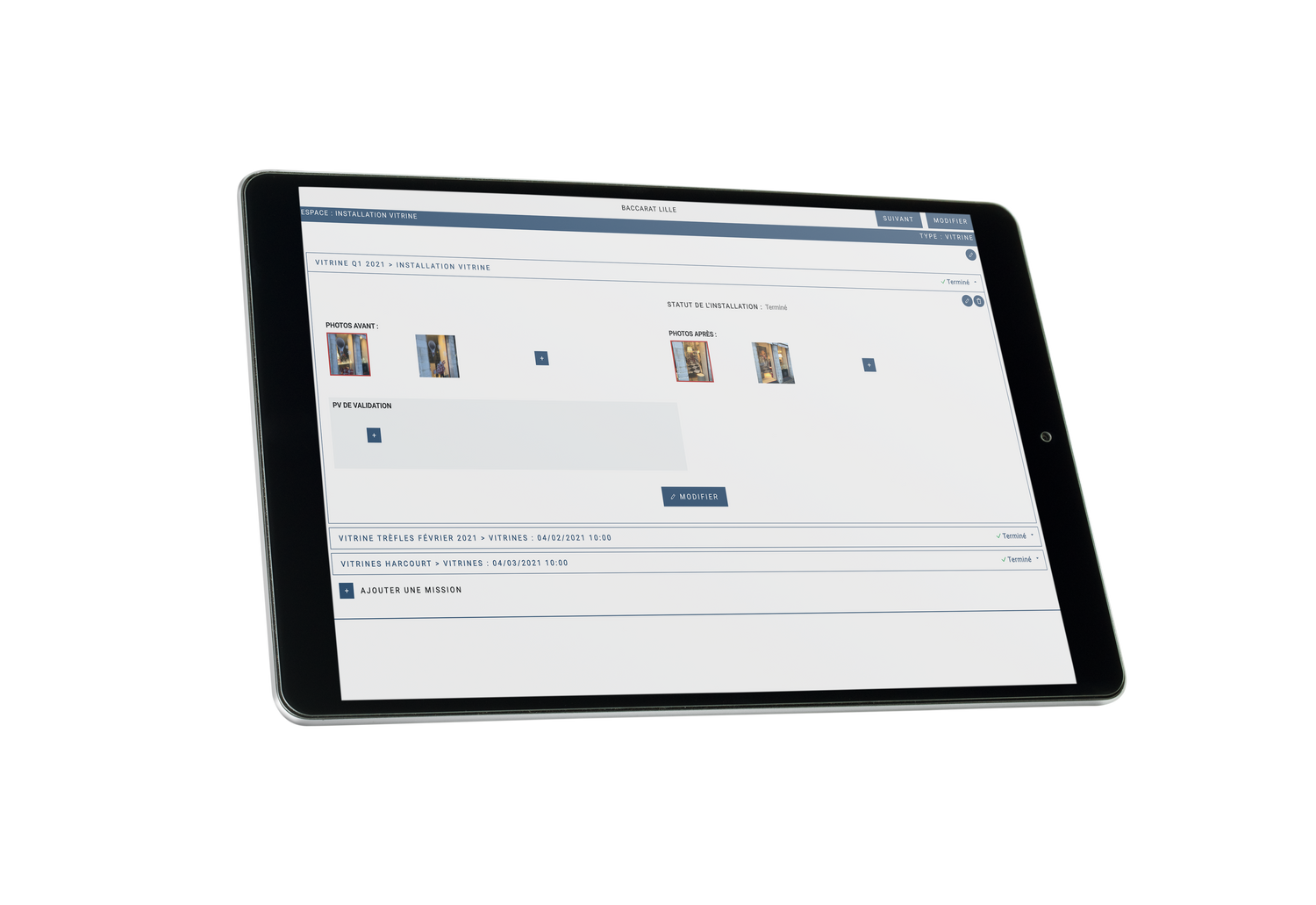 MONITORING OF INSTALLATIONS
Monitor in real time the installation operations for your campaigns, at each of your points of sale.
Control the installation quality and the planning of operations via App reporting.
Field report, signed off by the shop, with on-line photos for each of your spaces (before/after photos)
Opportunity to mix and plan several tasks with different deadlines.