Back to projects
ACUITIS - ECO-DESIGNED WINDOWS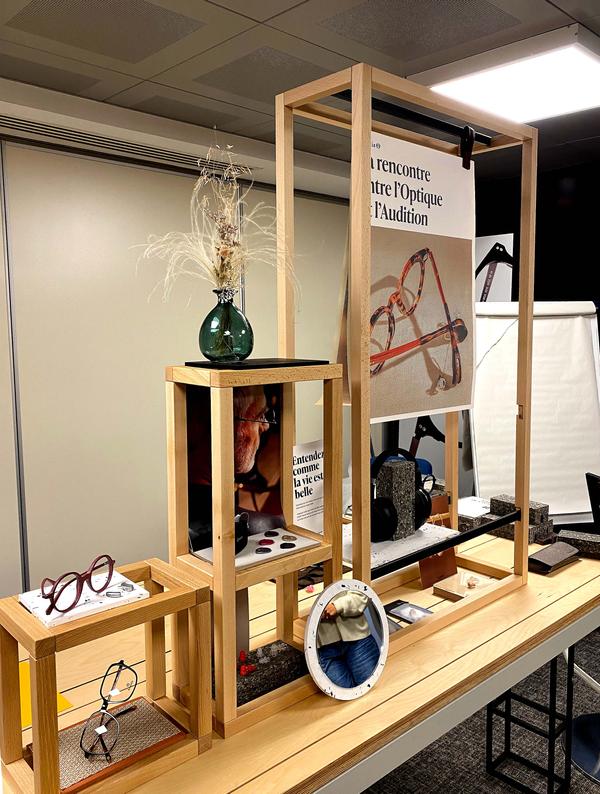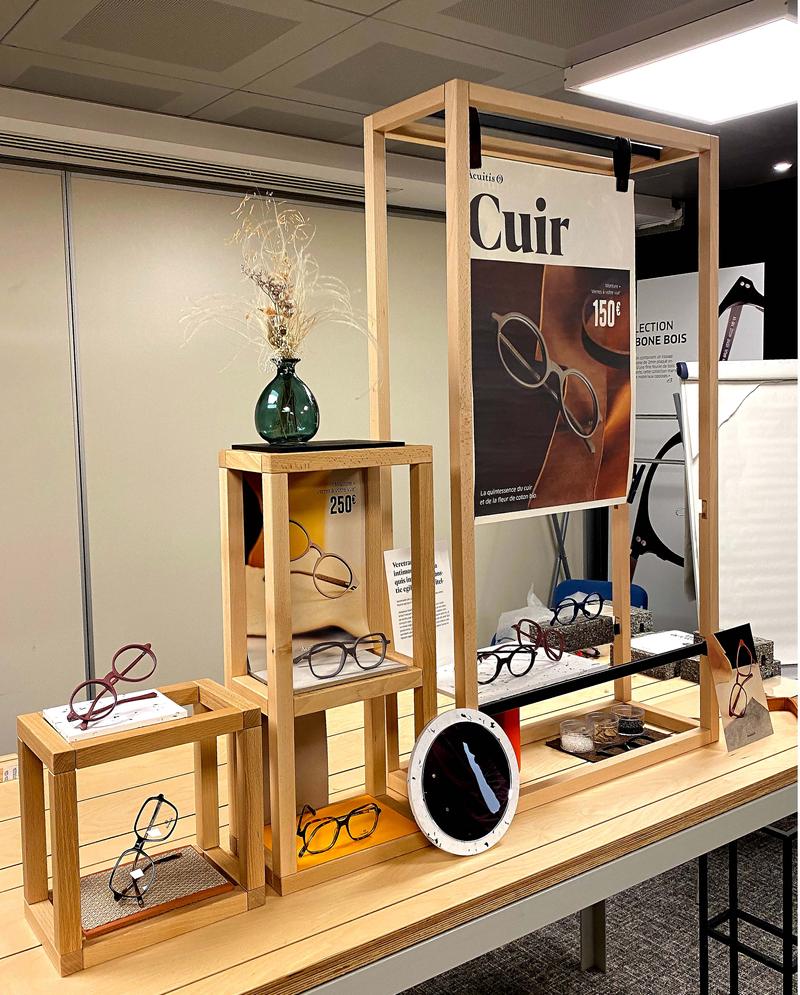 THE SOLUTION PROVIDED
- Wooden structure made of beech wood certified PEFC and grown in Europe with a water-based varnish. The machining was done in an FSC certified joinery.

- Bars in PaperStone. This is a socially responsible material made from 100% recycled paper and PetroFree™ resin (made from crushed cashew nut shells). It contains no petroleum-derived products and emits no harmful Volatile Organic Compounds (VOCs).
The assembly of the bars on the wooden structure is done without tools to separate the elements more easily.

- Natural leather to support the posters.

- Shelves in Le Pavé. It is a material entirely made of plastic waste recovered and transformed locally, it is a healthy material, versatile, malleable and durable.

- The foams are Polyurethane Agglomerates made from recycled foams.

- The mirror support is made of metal, screwed and not glued to separate the materials without difficulty.