Back to projects
MOËT & CHANDON TRUNK
Moët & Chandon had already revealed a new refreshing experience. To increase the spectacular effect of the brand, it launched a new edition of its best seller the Summer Rock Trunk. A luxury mobile bar that provides a real tasting experience, now including sound and a luxurious exterior. Perfect for chic summer festivals.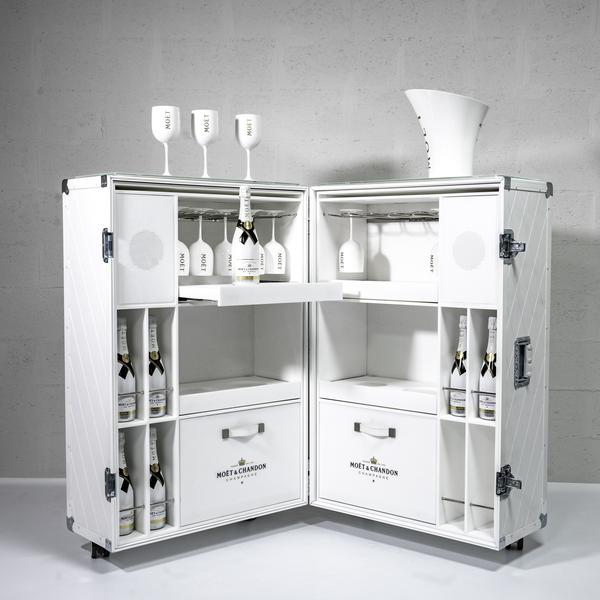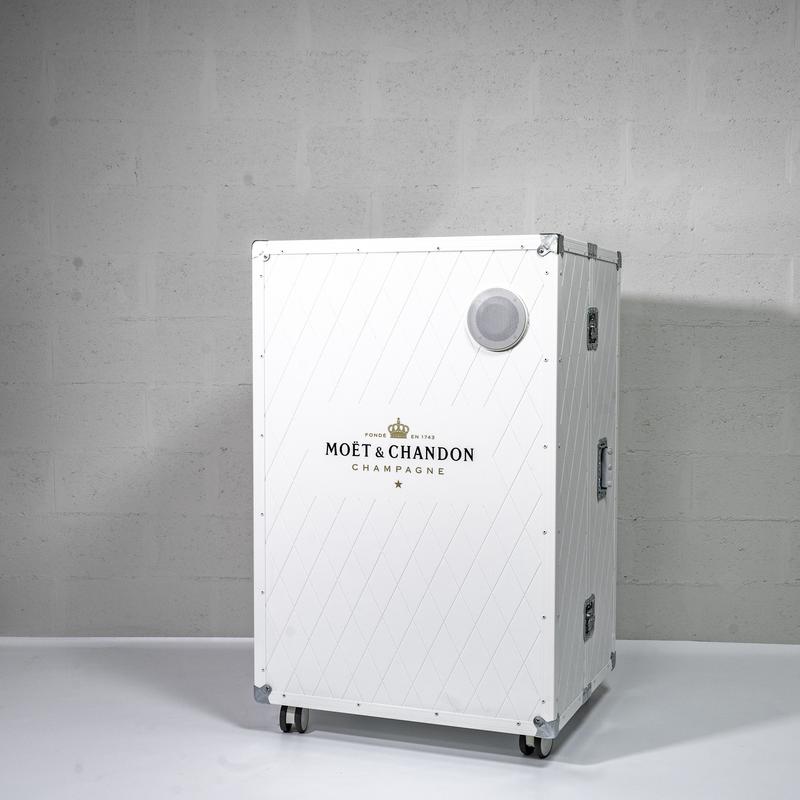 MOËT & CHANDON TRUNK
The bar uses the concept of a traveler's trunk that opens to reveal the brand universe. The design includes a wooden structure in the style of a flight case, food-safe PS trays, external decoration using mechanic engraving on matt plexiglass and a custom-made full plexiglass interior with stainless steel finishes. The integration of two load speakers completes the technical challenge.