Back to projects
KORLOFF INSTITUTIONAL POS
MEDIA6 360 designed, developed, and produced the Maison Korloff institutional retail visual concept. Intended for an international market, these jewelry display cases that are also suitable for watches, are designed for the retail stores themselves as well as the distribution points of sale of the prestigious Maison Korloff.
Our design studio is proud to support Korloff in updating its image, redesigning all accessories, trays, steles, and busts in line with the Parisian flagship store.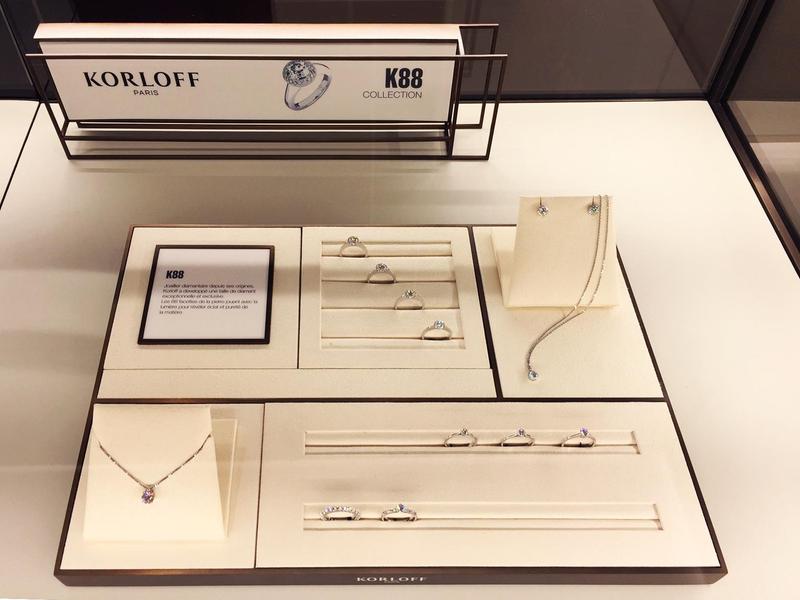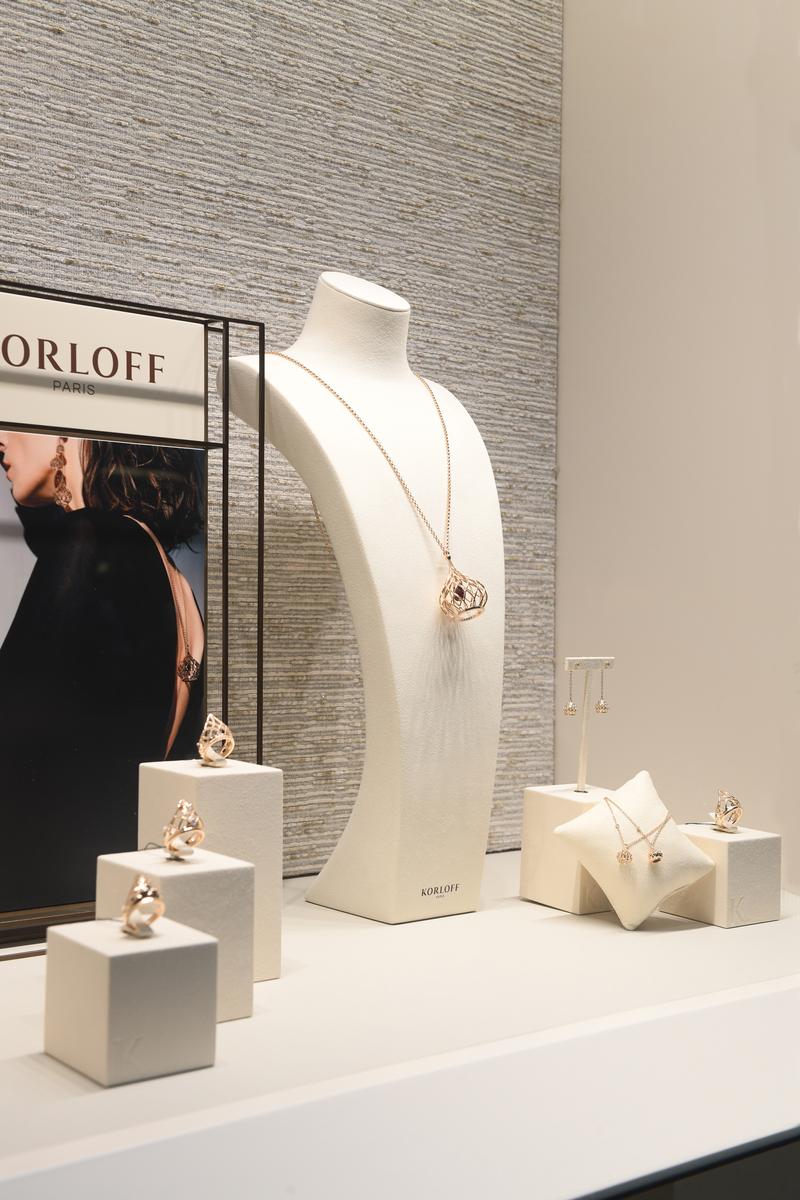 THE SOLUTION
We supported the customer in launching the story of the project: brainstorming, mood boards, and from first design drafts to scale models to help the brand visualize the finished products. Then it was down to technical work with the production of finalized prototypes and strict quality control for the whole production.