Back to projects
POP UP SWATCH - CENTRE GEORGES POMPIDOU
As part of their partnership with Georges Pompidou Center "Swatch x You", the brand called upon MEDIA6 360 to produce and install an event stand at Georges Pompidou Center.
The experience consisted in creating your own watch at Centre Pompidou and discovering the Swatch x You concept.
This is a first order for the famous watch brand SWATCH at MEDIA6.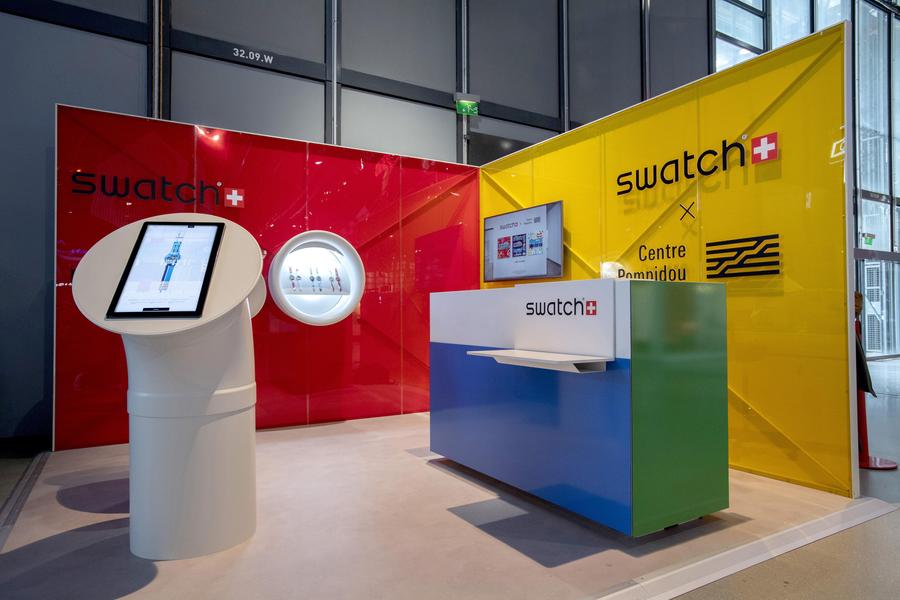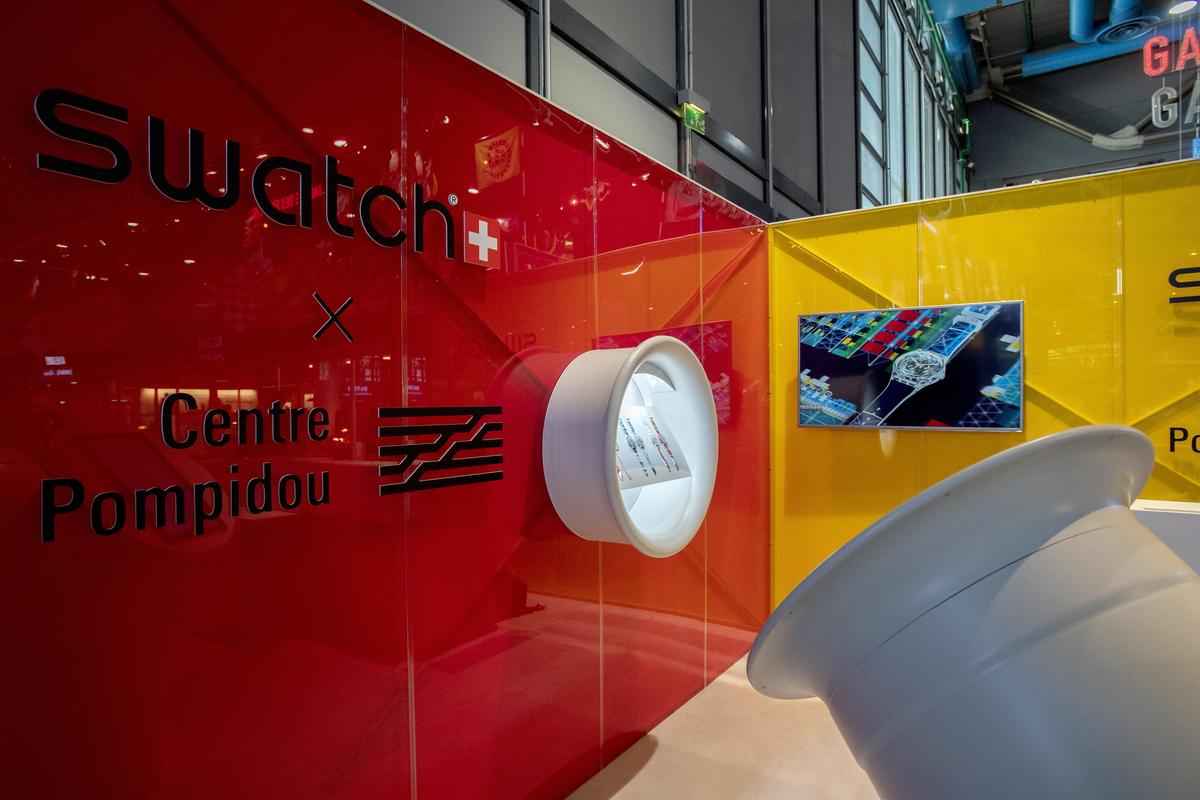 THE SOLUTION PROVIDED
Our teams produced the Swatch pop up in record time:
- the wooden structure is covered with clear polycarbonate sheets with colored crystal adhesive lamination
- the portholes are made of polystyrene, coated and painted with LED integration
- the giant tubes that take the shape of the mythical tubes of Pompidou Center were made of coated PVC and 3D printing