Back to projects
HYUNDAI
The HYUNDAI brand made the strategic decision to only show Hybrid and Electric models in its dealerships from 2020 onwards.
They, therefore, asked us to help them with signage inside the dealerships so that customers could easily find their way to car that suited their needs: Electric, Hybrid, Rechargeable Hybrid, 48V Hybrid.
A universe that was, in the end, quite complex and needed to be didactic for consumers.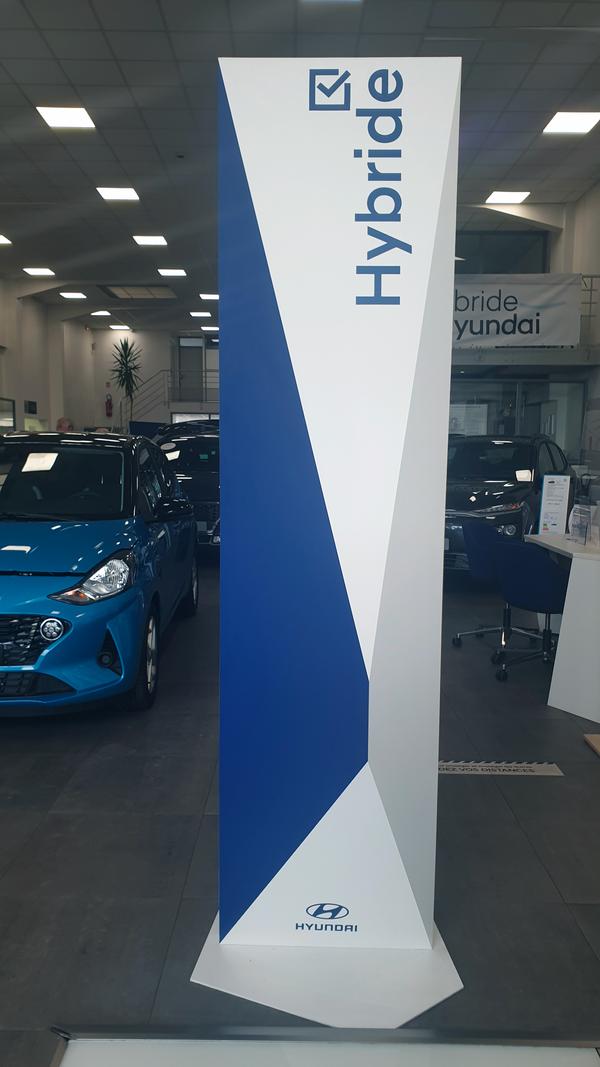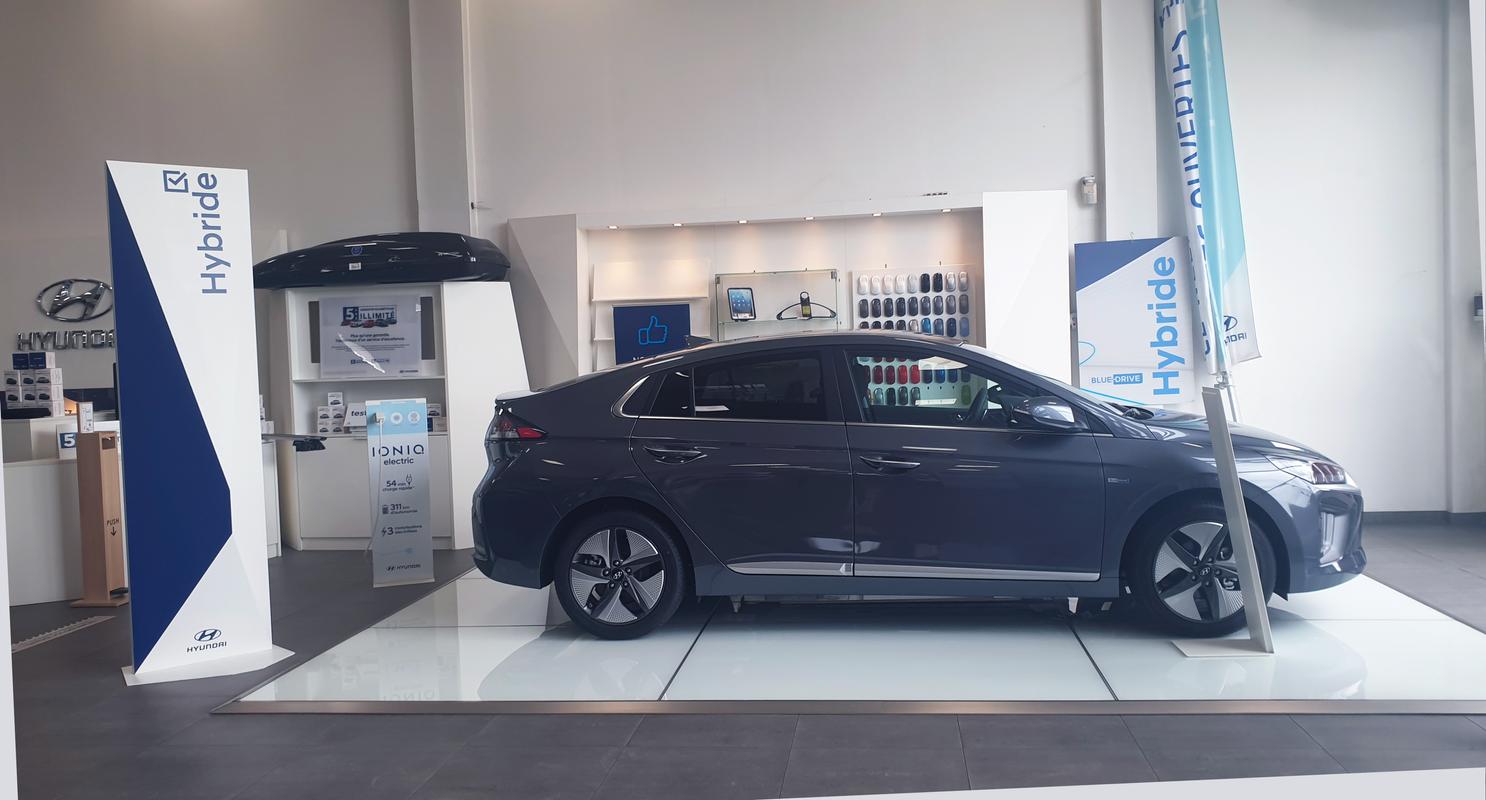 MEDIA6 360, therefore, proposed large totems to organize the dealership, color codes to identify segments, and information through communication visuals and dummy electric charging stations to underline the need for an electrical socket or not according to the vehicles.
The brand's new direction was a clear success in dealerships and very warmly welcomed by them.